WHY REPRESENTATION STILL MATTERS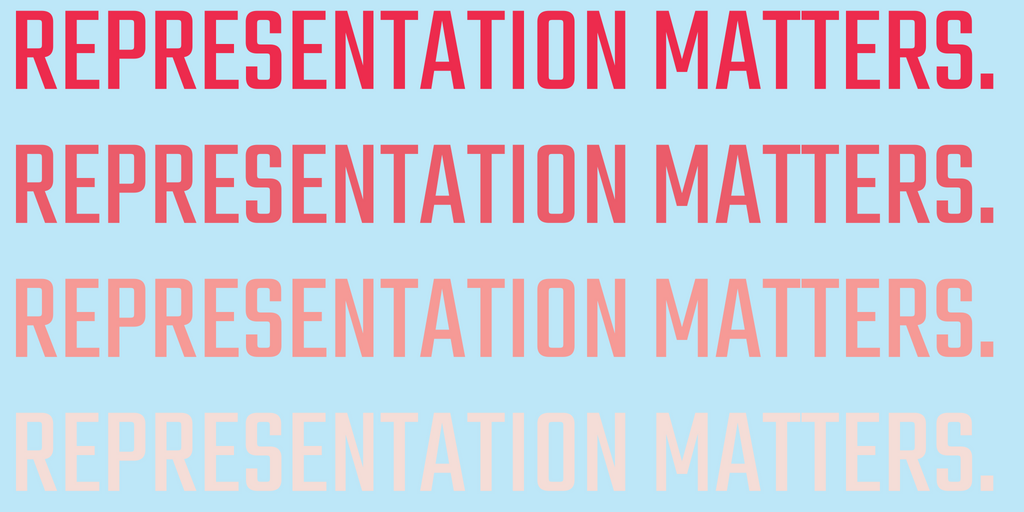 WHY REPRESENTATION STILL MATTERS
Society + Become Who You Are
I grew up in France watching shows like Club Dorothée, and although the main reason behind this show was the mangas and the cartoons, I remember always wanting to have the same nose as the host, Dorothée.
- Mom, I want to have the same nose as Dorothée.
I was a kid. I couldn't explain why I was obsessed by her long, skinny, and pointy nose. Even though I didn't have a bad image of myself, I knew subconsciously that the form of my nose was different. Thankfully, this obsession did not last very long; my mom would tell me that I would have trouble breathing if I had Dorothée's nose, so I quickly lost the idea of wanting her nose at any cost.
When I think about it, I laugh, but just to say that this obsession could have turned into a real deep complex and I would have without a doubt suffered, unwittingly, the consequences of a deformed image because of the lack of representation that we experience growing up in a country where beauty standards are everything but representative of society.
READ: WHERE TO SHOP BLACK DOLLS
I grew up in France, where diversity is a relative term that has evolved over time, trends, controversies, and editorial guidelines from big magazines. But they say the grass isn't always greener on the other side. As a matter of fact, when I arrived in Montreal in 2010, I was surprised and appalled to see the lack of representation in the media, the lack of diversity in cosmetic products from certain Quebec brands and fashion magazines. Although there is awareness and willingness, it still remains (very) insufficient.

Today, representation is at the core of topics in the media and should no longer be the subject of debates or movements, as we have seen with #oscarsowhite or #slav more recently in Quebec; nor should it be the subject of isolated campaigns claiming to be avant-gardist such as Benetton or exceptional like the launch of the Fenty Beauty campaign, but rather, should integrate in an intelligent, instinctive and natural manner, ways of thinking and living in society. I shouldn't have to count how many black models walk the runway or how many are in advertising campaigns.
Black boys and girls need to know that they are not excluded from society and they should be able to identify themselves through books, movies, cartoons, and toys to help them build their image and shape their identity. Every child dreams about having a doll or a superhero but it should be every child's dream to have a doll or superhero that resembles them.
It is important because certain people still think of African Americans as thugs, Africans as exotic and poor people living in trees, Caribbean people as tireless party animals or lazy slackers. The lack of representation only reinforced these existing stereotypes that lead to continued ignorance and fanaticism by regrouping these people into these contoured categories. Representation helps in breaking the barriers of these stereotypes and generalizations in order to normalize our differences.
I don't have a little girl yet but I can't help but ask myself these existential questions about her place in society. Mentalities are changing and evolving and this is being felt in different industries whether it be the release then the oscar nomination of Black Panther, the Too-faced brand collaborating with Jackie Aina to develop and expand their foundation line, the Ghanaian-American, Virgil Abloh, the hidden figures of luxury to become the first black artistic director of the renowned brand Louis Vuitton; the company Mattel Inc. who introduced their first Barbie wearing a hijab… these small victories should be celebrated in order to make these exceptions the rule.
Article translated by Marlena Ricciuti
Shirline is the founder of Black Milk Women. She finds inspiration in every areas of life. Creative, passionate and dreamy ... "Eat Beauty, Live Passionately and Drink Life '' is her everyday #Wordstoliveby.
Like music or romance she is old school she doesn't snap but she tweets.
You are an Inspiration XoXo